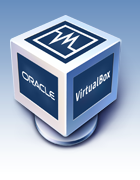 Sort of? Here's how it works. InnoTek, a software company in Stuttgart, Germany, has released both a proprietary and a GPLv2 open-source version of the program. The VirtualBox OSE (open-source edition) has a subset of the features of the proprietary version.

VirtualBox OSE is not crippleware. It's as full-powered a virtualization program as you'll find today. What it's missing are additional features, not basic functionality. You can also use the proprietary version, without charge for personal and educational use and to evaluate it for possible business purchase.

The free, but proprietary, edition gives you a built-in RDP (Remote Desktop Protocol) server and USB port support. It also offers, to the best of my knowledge, the unique ability to use RDP to access remote USB devices from a local VM (virtual machine) and use local USB devices on a remote VM. It also supports the use of iSCSI network drives for use as virtual hard drives.

VirtualBox works on any PC with an x86 architecture. It also supports Intel's VT-x and AMD's AMD-V recently introduced hardware virtualization components. It does not, though, support either one by default. You must manually turn it on via the program's control center.

Check out this interesting article from DesktopLinux.